Contact Us
Who likes cleaning? It seems to be one of those things that everyone hates doing. Manchester Carpet will help you with that. We are in the cleaning fields for a long period of time and we never fail to make our customers happy by providing them with high-quality services in Manchester. We also take their comfort very seriously and our schedule is always available for them.
Why should you hire us?
Some of the reasons why you should enjoy our services are:
the amazing training that our team has undergone
the years of experience our workers have
the quality of the cleaning tools that we use.
Our customers describe us as reliable, safe, and providing the highest-quality cleaning services in Manchester.
Each customer likes to communicate using different methods – that's why you can book us either by calling us by filling in our online contact form. We are available so get in touch with us whenever you desire.
Where, when and how
Everyone on our team has undergone excessive training and they are all capable in handling even the most challenging jobs. Our cleaning technicians work during the weekdays at work hours so you get to choose appropriate timing for them to come and perform the service of your choice.
Testimonials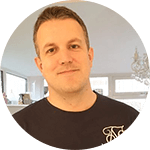 While, in the past, I had some rather unpleasant experiences with cleaning firms, a close friend of mine recommended that I take advantage of your work. I was initially skeptical, but it turned out that I had made a wonderful choice at the end, as their workers did their job flawlessly and all of it was done for a very moderate fee without sacrificing quality.
I just want to say that I am very happy with their service and that I would gladly recommend them to all of my acquaintances. For the first time I am completely content with the work that the cleaning company that I've hired has done, as I am used to everything, from damages to theft (even vandalism, can you imagine?). Needless to say, but they have earned themselves a client for life.
One-Off Cleaning

Carpet & Upholstery
View Larger Map